In most cases it is recommended to create a field for your custom data. Creating a field ensures that the key for your data will remain consistent. However, if you have not created any fields you will still have the option to add a custom key, value field.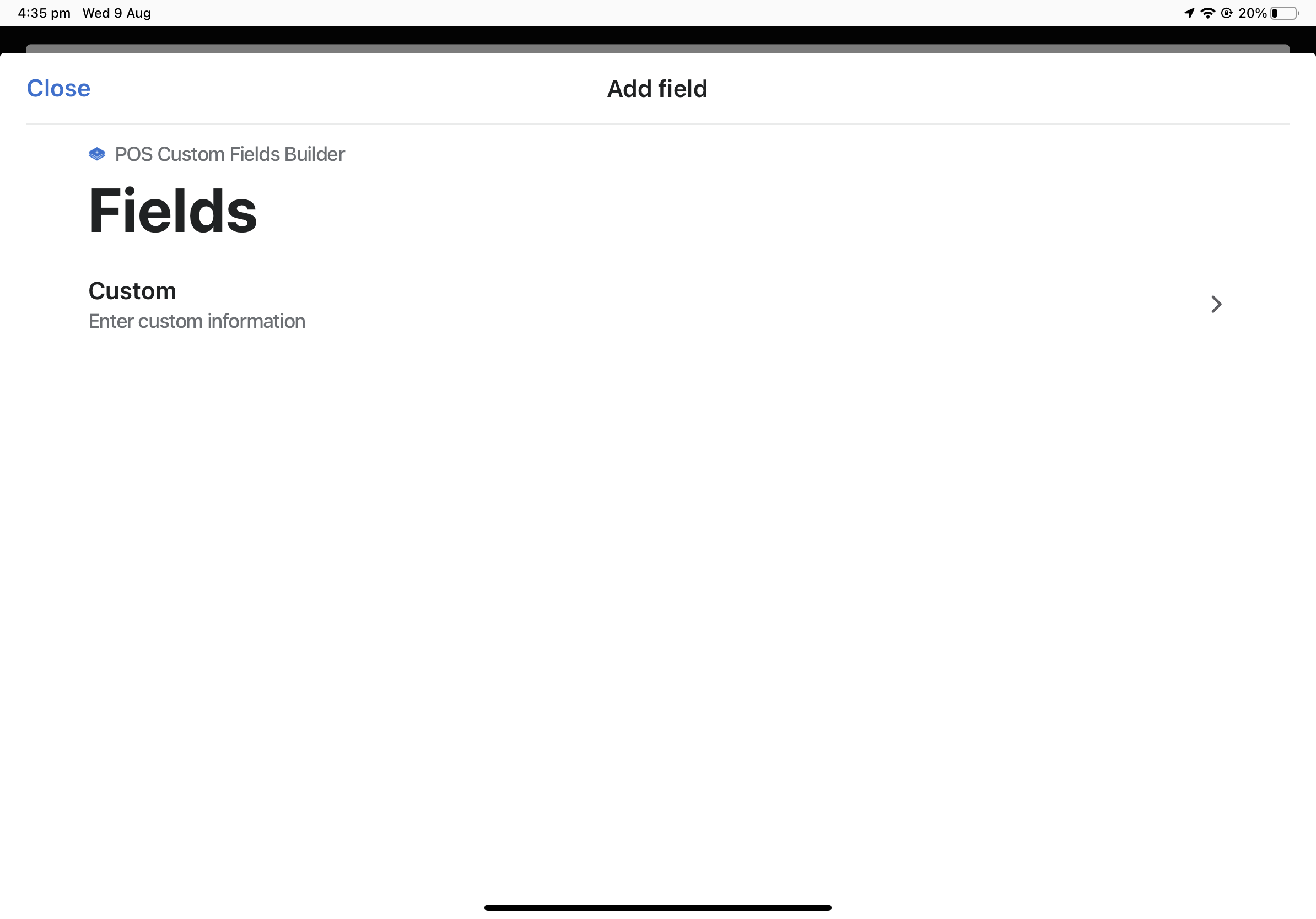 If no fields are created, the Custom field will be the only option available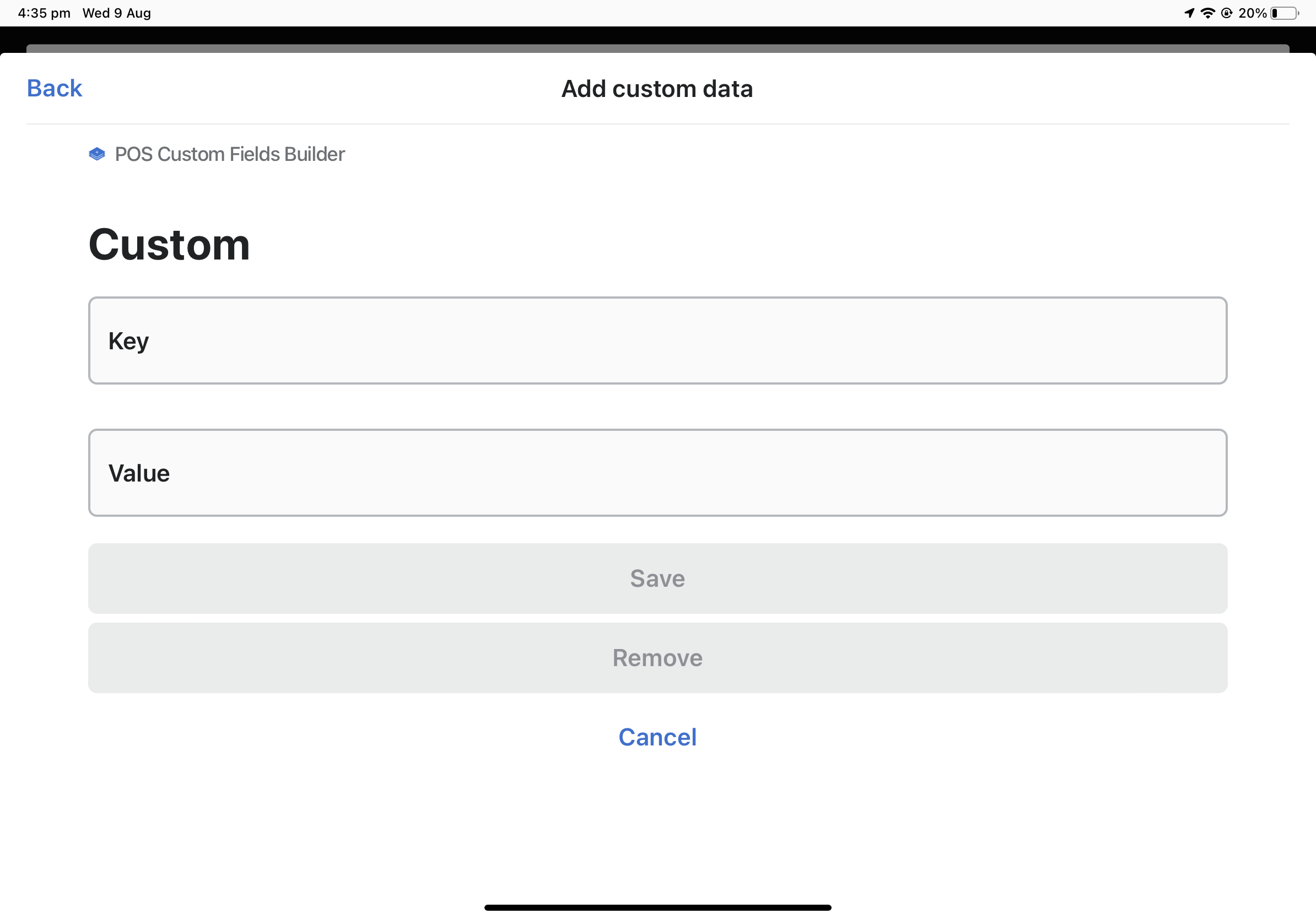 The Custom field allows you to enter both the key and the value for your data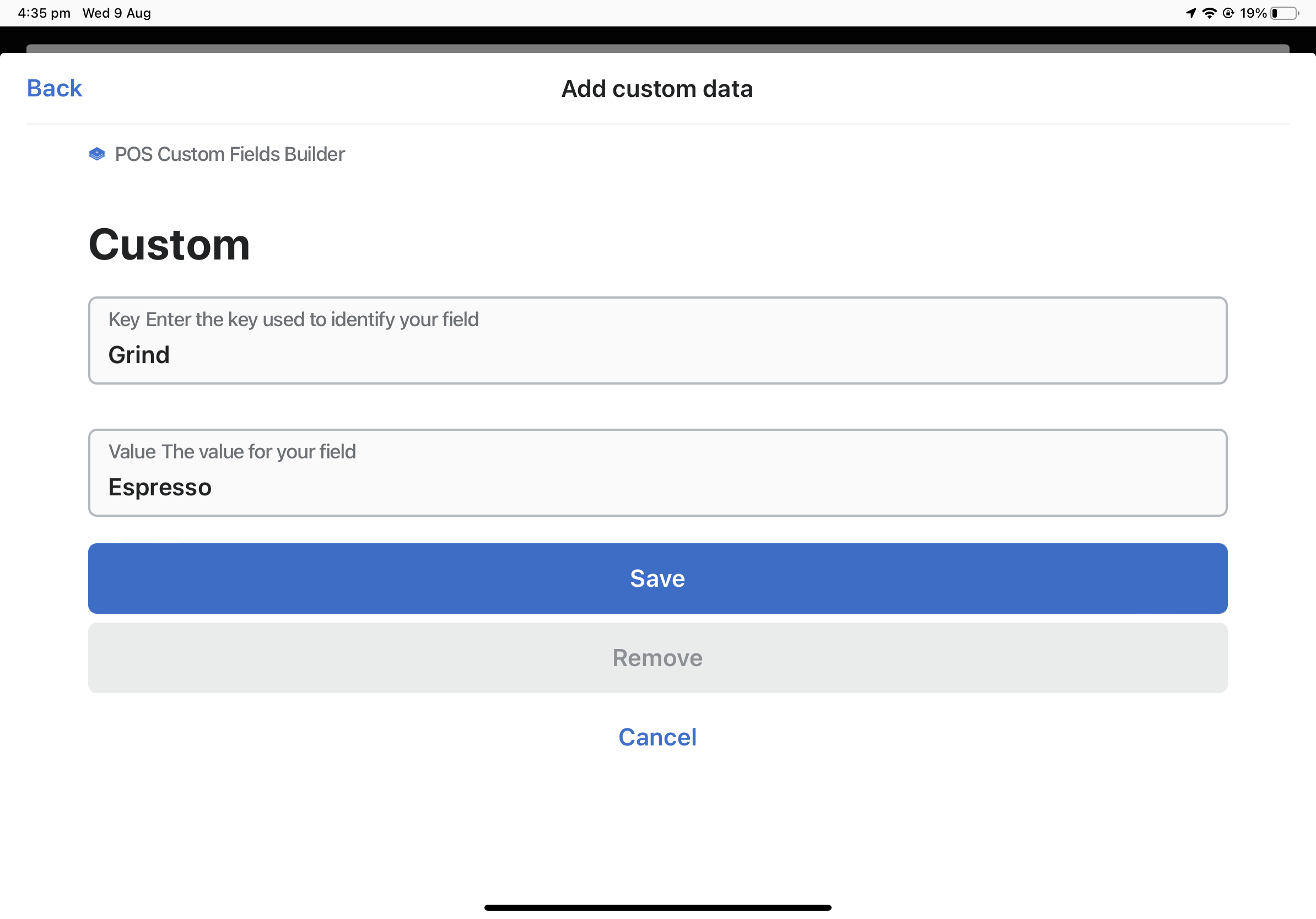 In this example, the key is "Grind" and the value is "Espresso"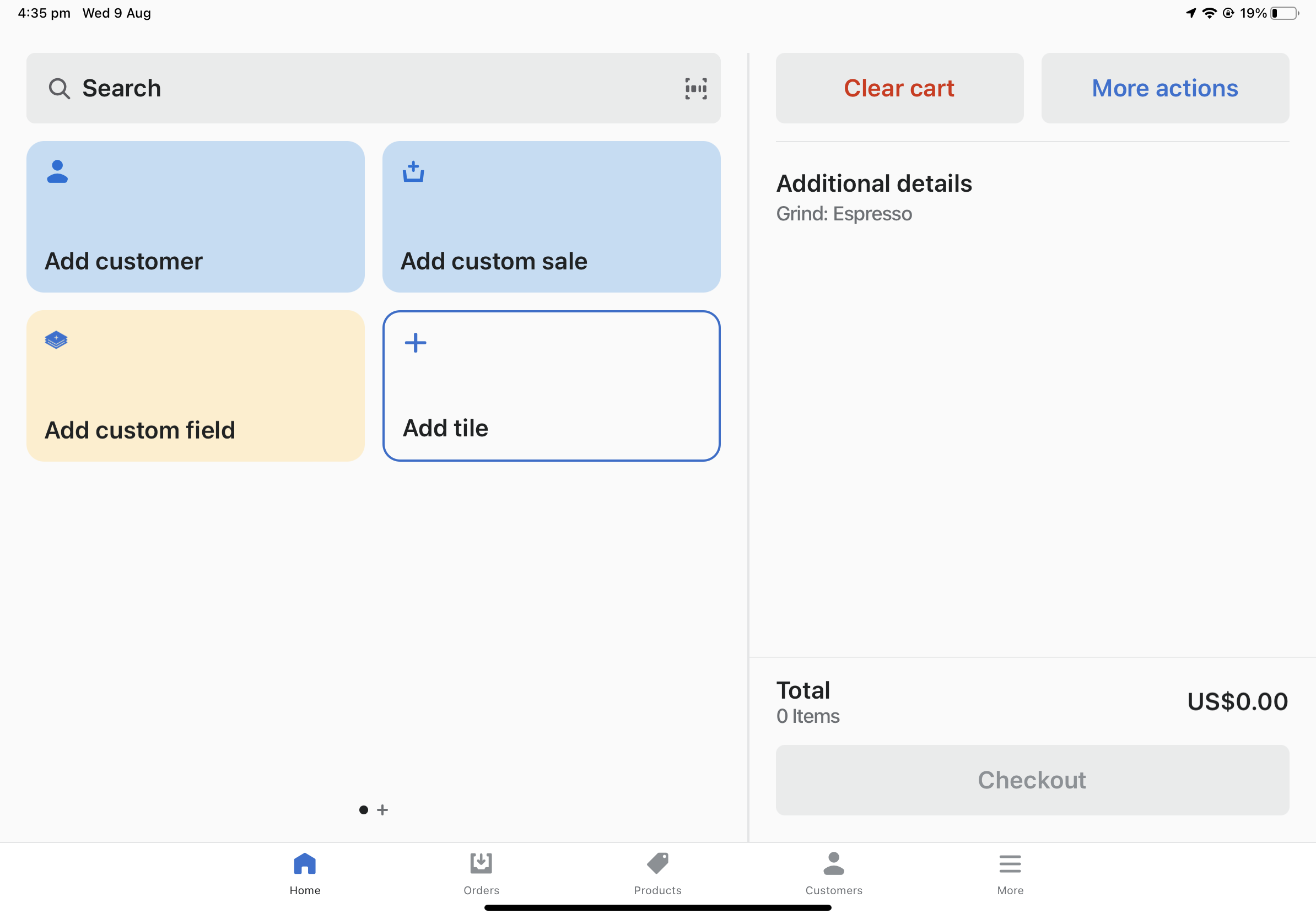 You can apply Custom fields to line items by selecting a product. If no product is selected, it will be applied to the order as seen here