The POS Custom Field Builder app allows you to capture extra information on your Shopify POS orders. You might want to collect custom information to:
capture extra information about a product a gift or engraving message
capture extra details about an order such as a how the customer heard about you
capture details about the customer such as a membership number
Before you can apply custom information to an order using the Shopify POS app, you need to create a field.
Fields must be created in the Shopify admin. This is to prevent different stores and locations creating fields that might impact other locations. If you need to add bespoke or custom data, you can use the custom field.
Create a new field in the admin
Open the POS Custom Fields Builder app in the Shopify admin and click "Create field".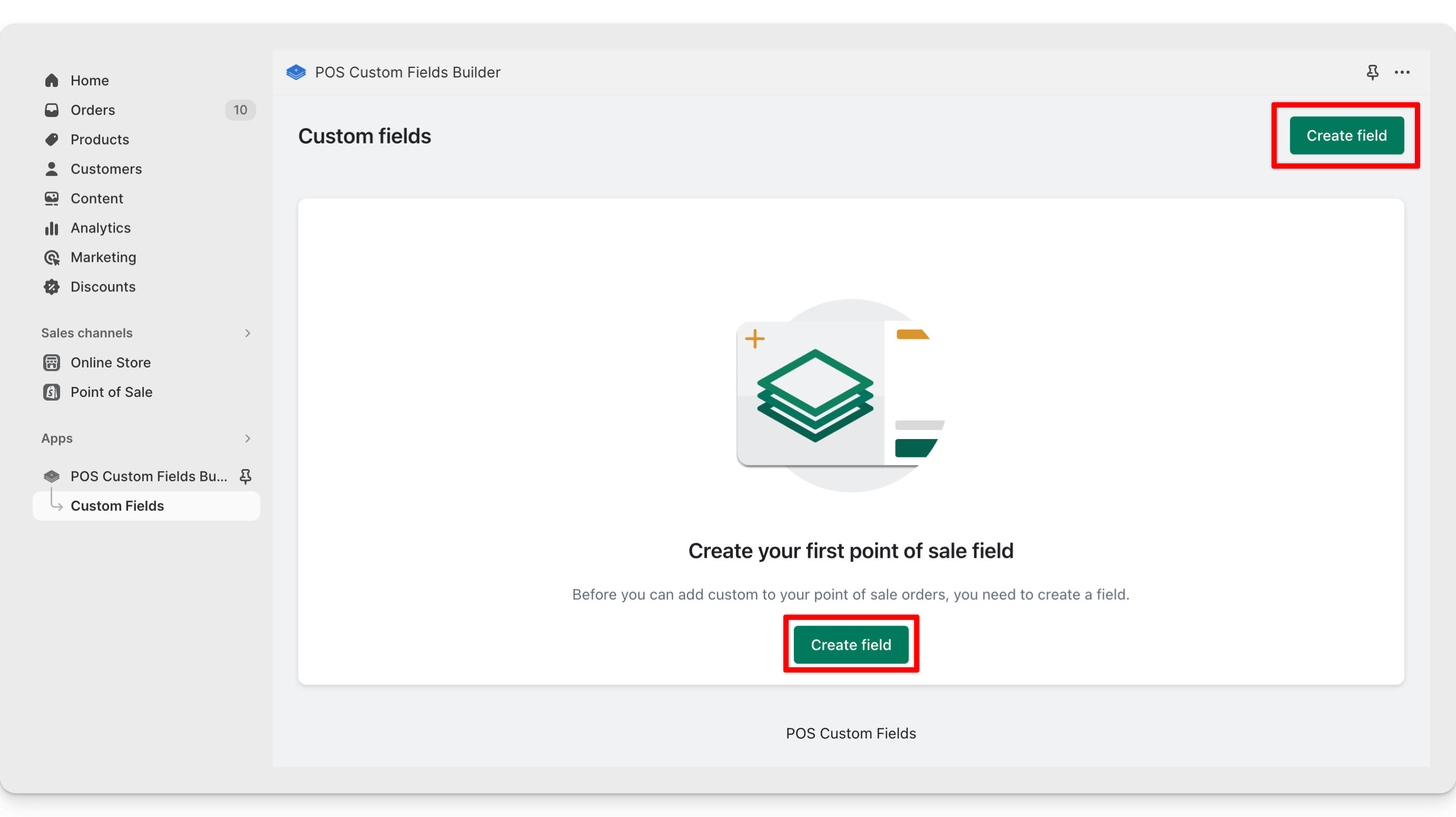 Open the POS Custom Fields Builder app and click "Create field"
Create your field as prompted.
Some useful next steps:
Using the Custom field to apply data without creating a field
If you have not created any fields in the Shopify admin, the only field available on the point of sale device will be the "Custom" field option. This allow you to enter any key / value.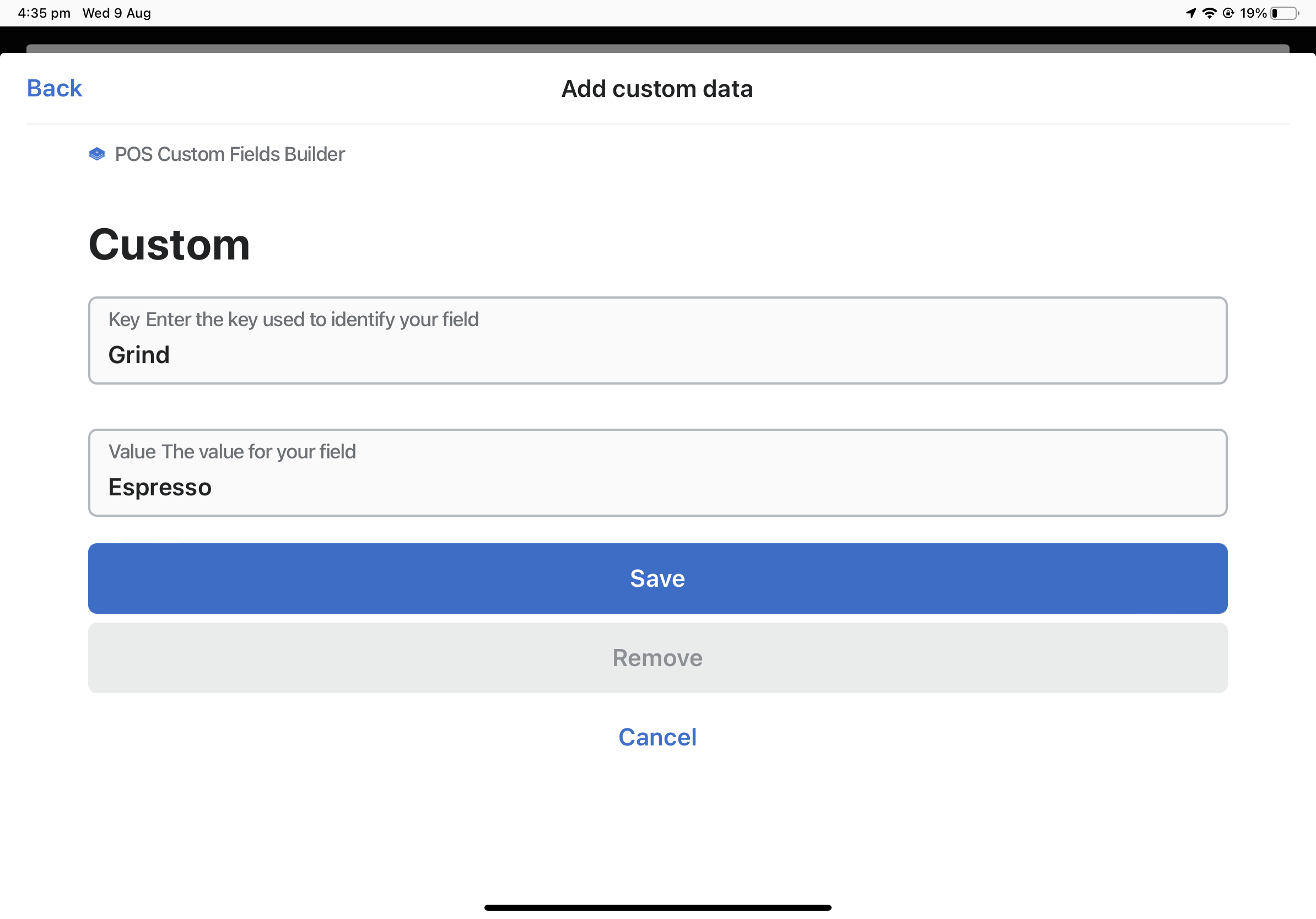 In this example, the key is "Grind" and the value is "Espresso"